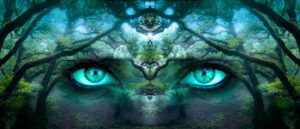 Victoria Carella joins the show again today to discuss the "path to cosmic consciousness".  She describes herself as "a mystic, Master Shaman, Master of Human Consciousness, Master Medicine Woman, Transformational Teacher, Visionary, Artist, Author, Poet and Gardener" so to say she is an accomplished person is to put it mildly.
Finding your path to cosmic consciousness is done in part by grounding yourself to Mother Earth.  It is also important to be guided by a person such as Victoria on your "inner journey".  I know you'll enjoy this discussion with Victoria.
Victoria Carella can be reached for consultation via email here. [email protected]
The Mother Eagle Shamanic Center in Arizona
JOURNEYS An Exploration of Being. by Victoria Carella
"Cannabis Shamanism: Reconnecting to Sacred Teacher Plant Medicine" by Maestra Victoria Carella
Listen to this week's program below or on your podcast platform of choice by clicking Here.
Lucy is available for Life Coaching sessions.  If you have interest or would like to set up a session please reach out to her via her LinkedIn profile here.
As mentioned above, we are pleased to announce that you can now listen to The Synergy Connection Show on Spotify, Apple, Google, and iHeartRadio.  Stay tuned and be sure to Follow us on your podcast platform of choice to be notified when new shows are released.
I'm also excited to announce that the new edition of my book The Adventures of Miss Twiggs & Company is now available on Amazon.  Please pick up a copy at the link above and please leave a review!
Image by Stefan Keller from Pixabay