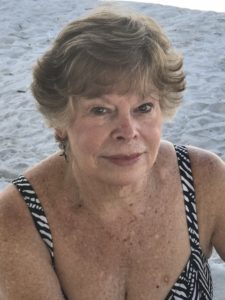 As a child growing up in rural Indiana, I became aware of loss and unfilled dreams watching our pets die and various family members live frustrating and anxious lives.  I knew I couldn't "fix" these issues as a child but I found myself trying to soothe adults and peers by focusing on what "could be" rather than what was.
After undergraduate and graduate school, I worked with both corporate America and higher educational institutions where I began to understand how a person's thought process could potentially sabotage their entire life.  I was also able to educate funeral directors across America helping them see the process of grief goes on long after the burial of a loved one.
Establishing a full service mental health clinic with two satellite offices in NE Wisconsin provided additional evidence of the patterns of "faulty" thinking where a person could go down the proverbial rabbit hole of despair and loneliness. All that was necessary in many cases was to show the person a better way to navigate their life.
Additional training as a Reiki Master allowed me to combine energy work with my therapeutic training to help people see the true complexity of who we are as human beings.  Once the foundation of our life is in place, we begin to build the "energetic doors, windows, walls and electrical systems".   The design which then emerges has the potential of becoming the amazing and fulfilling destination every person deserves to live.
Connecting the dots between the physical, emotional, mental and spiritual components of our life is critical in order to actually "live your best life" which is the focus of the "Synergy Connection" show.  It is my hope and belief that through this show, people of all ages, ethnic backgrounds, religious beliefs, educational levels and genders can find a way to live happier and more fulfilling lives.
Finally, in order to benefit schools and readers of all ages, I have written a children's book called "The Adventures of Miss Twiggs and Company".  The book helps the reader understand how we truly create our own personal reality.  More information on this book can be found at www.misstwiggs.com or on Amazon Books in the children's or inspirational divisions.
Looking to "Live Your Best Life"
Click the Button to listen to my Most Recent Show!