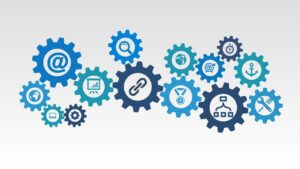 So many of us have excuses as to the reason life isn't working out.  Where do those excuses come from and how does a person overcome their fear of moving forward in life?
Andrea Glasser, a life coach, and author, and I discuss this problem and the techniques to help uncover the reasons we struggle with relationships, jobs and life.
Andrea Glasser can be reached for consultation via the following links.
Listen to this week's program below or on your podcast platform of choice by clicking Here.
Lucy is available for Life Coaching sessions.  If you have interest or would like to set up a session please reach out to her via her LinkedIn profile here.
As mentioned above, we are pleased to announce that you can now listen to The Synergy Connection Show on Spotify, Apple, Google, and iHeartRadio.  Stay tuned and be sure to Follow us on your podcast platform of choice to be notified when new shows are released.
I'm also excited to announce that the new edition of my book The Adventures of Miss Twiggs & Company is now available on Amazon.  Please pick up a copy at the link above and please leave a review!