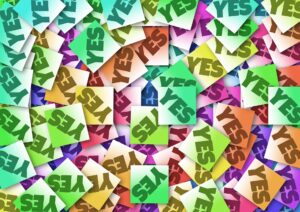 Royce Morales is the founder of Perfect Life Awakening, a spiritually-based program that helps you transform from triggered to empowered. Her inner-awakening classes and private inner journey clearing sessions shift and resolve subconscious, disempowering, false programmed beliefs by releasing where they originated.
On the show today, Royce and I discuss how her programs work so you can live from a "love based" mind rather than a "fear based" mind.
Royce is the author of three books about her teachings, all available on Amazon. She also hosts a monthly radio show called "Listen Up with Royce Morales".
Royce can be reached via the following links:
"Listen Up with Royce Morales" radio show airs the fourth Monday of every month at 9:00 a.m. PST on HealthyLife.net
Listen to this week's program below or on your podcast platform of choice by clicking Here.
Lucy is available for Life Coaching sessions.  If you have interest or would like to set up a session please reach out to her via her LinkedIn profile here.
As mentioned above, we are pleased to announce that you can now listen to The Synergy Connection Show on Spotify, Apple, Google, and iHeartRadio.  Stay tuned and be sure to Follow us on your podcast platform of choice to be notified when new shows are released.
I'm also excited to announce that the new edition of my book The Adventures of Miss Twiggs & Company is now available on Amazon.  Please pick up a copy at the link above and please leave a review!
Image by Gerd Altmann from Pixabay