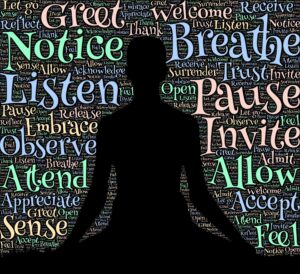 Doug Warner is a Meditation Teacher and a Certified Labyrinth Facilitator who poses the question on the show today of, how do you respond when life throws you a curveball?
We have all had moments when we can't continue our current path due to job termination, health challenges, relocation, aging difficulties, and many other issues.  Our choice may be difficult to see at that moment but opportunities for reinventing ourselves always exist if we creatively look into our crystal ball.
Doug and I discuss how life often gives us wonderful gifts when we learn to look into our crystal ball.
Doug can be reached directly through email at [email protected].
Listen to this week's program below or on your podcast platform of choice by clicking Here.
Lucy is available for Life Coaching sessions.  If you have interest or would like to set up a session please reach out to her via her LinkedIn profile here.
As mentioned above, we are pleased to announce that you can now listen to The Synergy Connection Show on Spotify, Apple, Google, and iHeartRadio.  Stay tuned and be sure to Follow us on your podcast platform of choice to be notified when new shows are released.
I'm also excited to announce that the new edition of my book The Adventures of Miss Twiggs & Company is now available on Amazon.  Please pick up a copy at the link above and please leave a review!