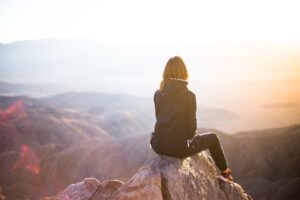 Critically thinking about something means "the thinker improves the quality of his or her thinking by skillfully analyzing, assessing and reconstructing" information.  As Keith points out in our discussion today, it means "putting on your listening ears" rather than hearing words and trying to figure out your response.
There are several steps to learning "how" to think critically:
Identifying the problem
Doing research about the issue
Determining the relevance
Asking questions
Identifying the best solution
Stepping back and examining your decision
Keith Long teaches "Critical Thinking Skills" on LinkedIn and he is releasing his new book Zanny the Nanny soon which is the story surrounding the trial of Casey Anthony.  Keith is also a Harvard Nieman Foundation Scholar and Florida Bar Certified Instructor for attorneys.
Keith can be reached via his website JournalistOnCall.com
View the trailer for Zanny the Nanny here.
Listen to this week's program below or on your podcast platform of choice by clicking Here.
Lucy is available for Life Coaching sessions.  If you have interest or would like to set up a session please reach out to her via her LinkedIn profile here.
As mentioned above, we are pleased to announce that you can now listen to The Synergy Connection Show on Spotify, Apple, Google, and iHeartRadio.  Stay tuned and be sure to Follow us on your podcast platform of choice to be notified when new shows are released.
I'm also excited to announce that the new edition of my book The Adventures of Miss Twiggs & Company is now available on Amazon.  Please pick up a copy at the link above and please leave a review!