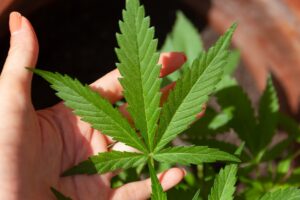 I have as a returning guest, Nikole Myers, who is a living example of how using CBD can be a life-changer.  She is a wife, mother and business owner who turned away from prescription drugs to CBD to manage her pain several years ago.  She is pain free today and uses no prescriptions.
Join us today for a discussion about how CBD can turn your life around.
Nikole can be contacted for consultation at the following links.
Facebook and Green Compass Global for CBD Products.
Listen to this week's program below or on your podcast platform of choice by clicking Here.
Lucy is available for Life Coaching sessions.  If you have interest or would like to set up a session please reach out to her via her LinkedIn profile here.
As mentioned above, we are pleased to announce that you can now listen to The Synergy Connection Show on Spotify, Apple, Google, and iHeartRadio.  Stay tuned and be sure to Follow us on your podcast platform of choice to be notified when new shows are released.
I'm also excited to announce that the new edition of my book The Adventures of Miss Twiggs & Company is now available on Amazon.  Please pick up a copy at the link above and please leave a review!
Image by Alissa De Leva from Pixabay