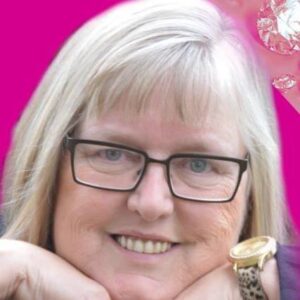 Nita Beshear shares her story of becoming a widow on the show today. She explains her goal is to now help mid-life women and widows struggling with loneliness and emptiness reclaim their identity and enjoy the full life they desire and deserve without guilt.
After her husband died, she states she "spiraled into a negative world for a while".  She found she didn't enjoy being in this place and realized she had to be the one to pull herself out of sadness into a place of joy and happiness.
Nita Beshear can be contacted for consultation via the following links:
Facebook – Adventures in Widowhood
Facebook Group – Widows Winning at Life
Instagram
LinkedIn
Twitter
Email – NitaBeshear AT gmail.com
Listen to this week's program below or on your podcast platform of choice by clicking Here.
Lucy is available for Life Coaching sessions.  If you have interest or would like to set up a session please reach out to her via her LinkedIn profile here.
As mentioned above, we are pleased to announce that you can now listen to The Synergy Connection Show on Spotify, Apple, Google, and iHeartRadio.  Stay tuned and be sure to Follow us on your podcast platform of choice to be notified when new shows are released.
I'm also excited to announce that the new edition of my book The Adventures of Miss Twiggs & Company is now available on Amazon.  Please pick up a copy at the link above and please leave a review!