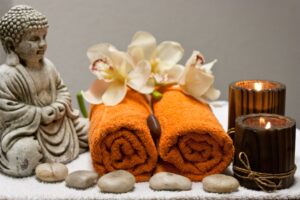 How does our immune system work?  It basically attacks germs and helps us to stay healthy.  If your body senses a foreign substance which are called "antigens", your immune system works to get rid of them.
Your B lymphocytes are then triggered, and they create antibodies.  These antibodies stay in your system to fight off future germs from the source.  This is the reason people who have been inoculated with vaccines for Polio, Measles, Mumps, etc. don't normally contract this illness again.
Dr. K, as he prefers to be called, is a Board-Certified physician in Sleep Medicine, Geriatrics and Functional Medicine. He explains on our program today a variety of ways to help you keep your immune system in tip top shape as we continue to face Covid-19 and its' variants.
You can reach Dr. K for consultation via the following links:
Integrative Therapeutics on Facebook
Listen to this week's program below or on your podcast platform of choice by clicking Here.
As mentioned above, we are pleased to announce that you can now listen to The Synergy Connection Show on Spotify, Apple, Google, and iHeartRadio.  Stay tuned and be sure to Follow us on your podcast platform of choice to be notified when new shows are released.
I'm also excited to announce that the new edition of my book The Adventures of Miss Twiggs & Company is now available on Amazon.  Please pick up a copy at the link above and please leave a review!