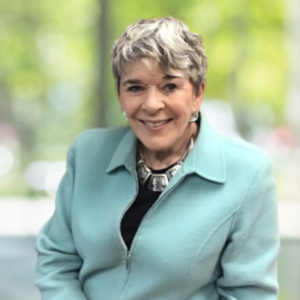 Karen Herrick completed her Master's Degree at Rutgers University and received her PhD at Union Institute and University.  She is the founder of the Center for Children of Alcoholics and has been sharing her clinical expertise for 30 years with individuals and families.  She utilizes a Jungian perspective, and her decades of research also consists of understanding paranormal experiences which have assisted families to cope with the death of a loved one.
Our show today reveals how mediumship can help individuals cope with loss.
Karen is the author of three books:  You're Not Finished Yet, Grandma, What Is A Soul? and Psychology of the Soul and The Paranormal all which can be found on Amazon.
Karen Herrick can be reached for consultation via her website KarenEHerrick.com
Listen to this week's program below or on your podcast platform of choice by clicking Here.
Lucy is now available for Life Coaching sessions.  If you have interest or would like to set up a session please reach out to her via her LinkedIn profile here.
As mentioned above, we are pleased to announce that you can now listen to The Synergy Connection Show on Spotify, Apple, Google, and iHeartRadio.  Stay tuned and be sure to Follow us on your podcast platform of choice to be notified when new shows are released.
I'm also excited to announce that the new edition of my book The Adventures of Miss Twiggs & Company is now available on Amazon.  Please pick up a copy at the link above and please leave a review!