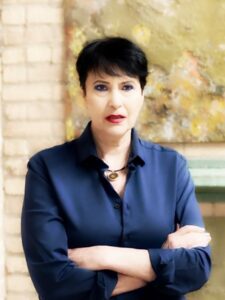 Dr. Patricia Boulogne is the CEO and founder of Health Team Network which is a company dedicated to your health, lifestyle, and mindset.
She is passionate about sharing knowledge as well as solutions to issues that may be keeping you from getting to the top of your game and she has results to prove her system works.
Dr. Pat and discuss the importance of "mindset" on the show today and the reason this is so important.
Dr. Patricia Boulogne can reached through the following links.
#1 Best-Selling Author, Amazon 
Listen to this week's program below or on your podcast platform of choice by clicking Here.
Lucy is available for Life Coaching sessions.  If you have interest or would like to set up a session please reach out to her via her LinkedIn profile here.
As mentioned above, we are pleased to announce that you can now listen to The Synergy Connection Show on Spotify, Apple, Google, and iHeartRadio.  Stay tuned and be sure to Follow us on your podcast platform of choice to be notified when new shows are released.
I'm also excited to announce that the new edition of my book The Adventures of Miss Twiggs & Company is now available on Amazon.  Please pick up a copy at the link above and please leave a review!