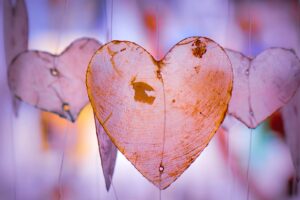 What is "unconditional love"?  Basically, it means you love someone without any strings attached to the relationship.  It's not always easy to want nothing more than the other person's happiness but this is the definition of "unconditional love".
We all want someone to love us for our-self but does it exist out there in real life or are we so used to placing conditions on love that it's difficult for us to get there?
Deb Goldberg is an Author and Spiritual Teacher, and she works with her clients to guide them to the Divinity that lives in our hearts.  The show today discusses how to find this "love" and I'm sure you will want to listen to the show to find out how this works.
Deb Goldberg can be reached through the following links:
Book Trailer on YouTube
Listen to this week's program below or on your podcast platform of choice by clicking Here.
Lucy is available for Life Coaching sessions.  If you have interest or would like to set up a session please reach out to her via her LinkedIn profile here.
As mentioned above, we are pleased to announce that you can now listen to The Synergy Connection Show on Spotify, Apple, Google, and iHeartRadio.  Stay tuned and be sure to Follow us on your podcast platform of choice to be notified when new shows are released.
I'm also excited to announce that the new edition of my book The Adventures of Miss Twiggs & Company is now available on Amazon.  Please pick up a copy at the link above and please leave a review!
Image by Ben Kerckx from Pixabay