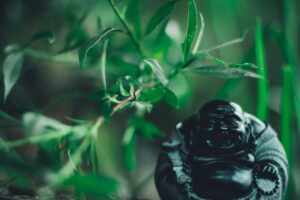 Inner Peace is described as "a state of mind of being mentally and spiritually at peace".  It's not a state of passivity, however.  It actually makes you more conscious, alive and content with your life.  Some people feel it allows you to live life more fully.
Someone who is living a life of "inner peace" is not overthinking or analyzing everything that happens.  They have mastered the ways of Zen and are going with the flow.  If your mind is too crowded with worrisome thoughts and fears, there is little room left for the peace you desire in life.
Paul helps listeners today to address their fears and discover a method for moving into a more peaceful flow.
Listen to this week's program below.
Listen to past shows by clicking HERE.
Image by Felix Lichtenfeld from Pixabay