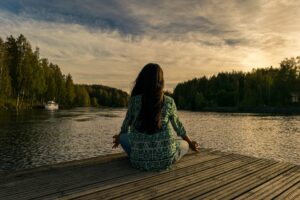 Mary Crawford, an Energy Transformer, Master Dowser and Nutrition Consultant, is my guest today.  We talk about the importance of "joy and happiness" contributing to our overall health.  She indicates her joy comes from helping you "feel great and get excited about your life".
We discuss how to open your mind to positivity which improves a person's problem-solving ability.  Positive-minded individuals look at life with an "I can" attitude as they approach their goal.
An additional advantage of focusing on joy and happiness is the lowering of your risk for cardiovascular disease. Reducing blood pressure, better sleep and maintaining a normal body weight are also benefits.
Mary Crawford can be reached for classes and consultation at the following links:
YouDefineWellness.com Workshops
Listen to this week's program below or on your podcast platform of choice by clicking Here.
As mentioned above, we are pleased to announce that you can now listen to The Synergy Connection Show on Spotify, Apple, Google, and iHeartRadio.  Stay tuned and be sure to Follow us on your podcast platform of choice to be notified when new shows are released.
I'm also excited to announce that the new edition of my book The Adventures of Miss Twiggs & Company is now available on Amazon.  Please pick up a copy at the link above and please leave a review!
Image by Shahariar Lenin from Pixabay