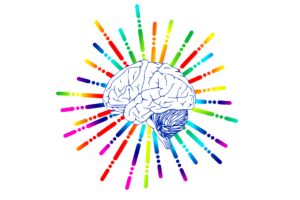 Julie Brannon is a trained Master Herbalist and founder of Bailey's Naturals Herbal Apothecary in Safety Harbor, Florida.  She has worked with her clients for over 2 decades now helping them on their journey to vibrant health.
On the show today we discuss factors that contribute to cognitive decline and natural ways to reverse this condition.
Among the many suggestions Julie offers, here are some of the basic ways people can feel "sharper":
Reducing sugar and starch consumption
Getting 8 hours of sleep
Exercising at least 3 days a week
Taking quality multi-vitamins, Omega 3, D3, and two specialty products called Resveratrol and Lion's Mane Mushroom.
Listen to the show and see if there are ways you can prevent your own cognitive decline and remain "in the game" for years to come.
You can contact Julie via her website at BaileysNaturals.com or via email at [email protected].
Listen to this week's program below or on your podcast platform of choice by clicking Here.
Lucy is now available for Life Coaching sessions.  If you have interest or would like to set up a session please reach out to her via her LinkedIn profile here.
As mentioned above, we are pleased to announce that you can now listen to The Synergy Connection Show on Spotify, Apple, Google, and iHeartRadio.  Stay tuned and be sure to Follow us on your podcast platform of choice to be notified when new shows are released.
I'm also excited to announce that the new edition of my book The Adventures of Miss Twiggs & Company is now available on Amazon.  Please pick up a copy at the link above and please leave a review!
Image by Gerd Altmann from Pixabay