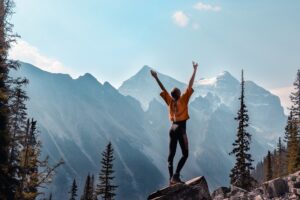 Laurel Clark is a teacher of Metaphysics and Self Development since 1997.  She has also written the book Dharma – Fulfilling Your Soul's Purpose.
In our show today, Laurel and I discuss how a person can discover their life purpose.  Laurel explains that an "occupation" is something we "do" and not our "be" in life.  In order to discover our purpose, we have to begin examining our natural qualities.  This can be an exercise of remembering what we did as children when we "imagined" ourselves in the future.  Laurel also explains we will find ourselves in a happier place in our life if we are using our intuition to lead us into our life purpose.
Laurel can be reached via her website at LaurelClark.com
Listen to this week's program below or on your podcast platform of choice by clicking Here.
As mentioned above, we are pleased to announce that you can now listen to The Synergy Connection Show on Spotify, Apple, Google, and iHeartRadio.  Stay tuned and be sure to Follow us on your podcast platform of choice to be notified when new shows are released.
I'm also excited to announce that the new edition of my book The Adventures of Miss Twiggs & Company is now available on Amazon.  Please pick up a copy at the link above and please leave a review!