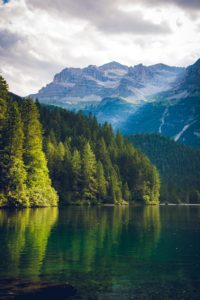 If you look at the definition of "perfect" it means having qualities or characteristics that are as "good as it is possible to be".  However, everyone has a different definition of what perfect really is and as a result it may be difficult to truly define "perfection".
It should also be understood that to be really "good" at anything, it may require some effort on your part and the ability to "trudge through the bad" in order to arrive at what may be considered "perfection".
The S.M.A.R.T. system might be of benefit as you look at your life realistically.   Asking the following questions is advisable:
What "specifically" do you want your life to be?
How will you "measure" your destination?
Are the goals you are setting "achievable"?
Is your goal of living a perfect life "relevant"?
Finally, is "time" an important element or can your life simply "evolve"?
Paul helps us look at where we are in our life and then explore where we want to go.  He does his coaching with a sense of humor as well as a realistic dose of optimism.  Listeners will benefit from this program as they consider where they are in their life and where they ideally would like to be.
Listen to this week's program below.
Listen to past shows by clicking 
HERE.